Creative Web Design Company Providing SEO (Search Engine Optimization) and SEM (Search Engine Marketing) Services in Singapore
Founded by a group of passionate like-minded creative web designers, web application developers and savvy internet marketing professionals, First Wish Solutions is a creative web design company based in Singapore. We specialize in creative web design, web redesign/ revamp, SEO (Search Engine Optimization) services, interactive flash development, content management system, e-commerce, SEM (Search Engine Marketing) and Social Media (Facebook, Twitter, MySpace etc.) Marketing to help our clients improve their website search rankings, drive traffic and increase sales.

As individuals, our areas of expertise lie in different but complementary areas. This simply means we effectively delegate to the team of specialists most suited to the specific requirements of each customer. Customers in turn enjoy the most cost effective, dedicated service delivery and results. Together we share burning passion and belief that the Internet should and will drive the businesses of today and tomorrow.
Find out more about:
Creative Director aka 'The Gentle Giant Maestro '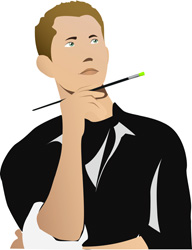 Our very own creative maestro, Tu Fan drives our design team with his trail-blazing insights into the latest web design and development trends. Always happy to push design envelope, elevate user interactivity experience and functionality with the latest flash and multimedia tools, Tu Fan's work has helped made First Wish some devoted fans.
Our jovial slugger is a graduate of the illustrious Nanyang Academy of Fine Arts (NAFA) and has had more than 8 years of experience in graphic and website design. And what does he do when he's not working on his latest opus through caffeine induced after-hours?
His palate for good food fuels him forth. He also has an endearing fondness for classic tinsel-town offerings, especially the immortal Gone with the Wind. A huge fan of late Vivien Leigh, he began an online forum a couple of years back in tribute to the starlet and can always be found rummaging online to add to his already considerable collection of old movie posters.
Ser Toh
Group Technology Manager aka 'The Head IT Honcho'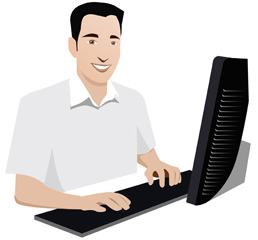 Prior to joining First Wish, our head IT honcho has had a collective experience of 8 years in web design and web marketing, out of which 5 were spent with Hewlett-Packard. Now our reigning programming department's Indian chief, Ser Toh's role involves working with customers to understand their technical and process requirements and then adapting technology to fit with their needs. Originally from a picturesque enclave in Malaysia, he now thrives on the bustle that a growing web design and marketing company in Singapore offers. The go-to guy at First Wish, Ser Toh overlooks each website from its conception to its launch into cyberspace, and does so in a meticulous and timely fashion.

His rich experience lies in the full cycle of project design and development, from requirement analysis to conceptualization, implementation, test and life cycle management, web site usability and process analysis. His knowledge of programming languages, technologies, applications, multimedia development to design, testing and configuration tools gives him excellent insights into accomplishing projects.

Of course, it's his Zen-like poise when deadlines are nigh, that makes him even more indispensable part of our team. When he's not juggling an unenviable workload, Ser Toh struts through exotic locales with his Canon 20D in tow, capturing transcendental shots of landscapes and sceneries. But always the industrious guy, this self-proclaimed day-dreamer continues to keep tabs with the latest programming trends and the internet landscape.
Stanley
Business Development Manager aka 'The Morning Guy'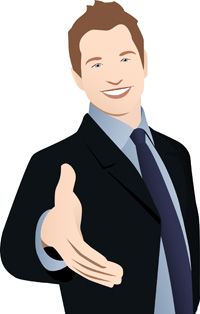 The chirpy 'morning-person' of our team, Stanley, is also our visionary BDM with the Midas touch – finding new and interesting opportunities that escapes the eyes of mortals like us. True to the maxim, 'the early bird catches the worm', Stanley is always first through the door in the morning and making calls as the rest of us 'zombies' make our way in.
A veteran of the print and online industry prior to joining First Wish, Stanley now pushes First Wish as the first choice for businesses all around, while of course spreading his infectious cheer! Working closely with the sales director, Stanley can be seen plotting new business ideas to leverage First Wish into the stratosphere.
But when he doesn't have his nose to the grindstone, Stanley prefers to be away from the bustle and closer to the tranquility of Mother Nature, or getting his dose of endorphins with a game of badminton, trekking or cycling. Also a passionate aquarist who enjoys the soothing relaxation of keeping-fish and movie aficionado who is partial to horror films and comedies – and no, his favorite movie is NOT 'Finding Nemo'!